The essence to your content SEO
Create Contents That Ranks
We all know how important SEO is but are you creating content that can rank? Does your content match the audience's search intent? Are you using the correct keywords that help Google understand? Aloha RankBot is your answer. Simply 3 steps, and you can create quality content that ranks for SEO.
Functions you can explore:
Keyword Research
Content Cluster
OnPage Compare
Keyword Research
Explore potential keywords. From ONE to Many.
Come up with any good ideas, simply type that in 'Keyword Research'.  RankBot will help you to explore the Google search engine and provide you with more potential keywords in seconds. You will never miss any keywords again.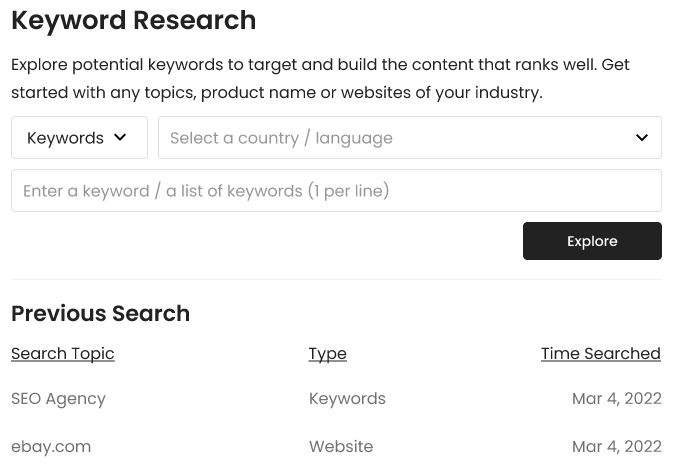 Content Cluster
OnPage Compare
Keyword Research (40 Reports)
Content Cluster (5 Reports)
OnPage Compare (20 Reports)
Keyword Research (100 Reports)
Content Cluster (10 Reports)
OnPage Compare (45 Reports)
Keyword Research (200 Reports)
Content Cluster (20 Reports)
OnPage Compare (90 Reports)