Colebrook Bosson Saunders Builds Its Digital Footprint with Aloha
Colebrook Bosson Saunders was founded by Martyn Colebrook, Peter Bosson and Brenda Saunders in 1990 to promote ergonomics in workplace, a new concept at that time. Over the last 30 years, the brand has created a wide collection of ergonomic solution products, for instance the hero product – Flo Monitor Arm. Until today, Colebrook Bosson Saunders has already become an international designer, manufacturer, and distributor of award-winning ergonomic products, and continues to strive for new ways to enhance user experience through the seamless connection of people and technology.
Digital presence for Colebrook Bosson Saunders in APAC region has been minimal as the brand used to focus heavily on traditional channels. Observing prevailing online marketing trends, the company wanted to take a new approach to increase their exposure online.
Through the campaign, the company aims to understand the brand's positioning and learn more about the similarities and differences in their target audience segments across different regional markets. The team also aims to set a regional digital performance benchmark for future efforts.
Although the brand is a pioneer in the industry, audience from various Asian countries do not have strong awareness of the brand and are not well educated on ergonomics issues as a whole. One primary objective of the campaign is effective branding through usage of educational content to promote the importance of ergonomics and in turn, increase the brand's overall exposure and awareness in the market.
Within a quarter, the campaign has generated outstanding results across various channels.
For the regional SEM campaign, the monthly impressions and monthly clicks grew by 2.4x and 3.0x respectively.
For Hong Kong, Singapore and Australia, our approach using precise targeting with GDN ads resulted in quality audience reach with a low bounce rate of only 15% difference from that of regular paid search.
Lead generation campaigns on social for Indonesia and the Philippines have outstanding performance. The social media ads on Facebook and Instagram have reached 170k+ audiences across Indonesia and the Philippines within 1 month. Followers for Colebrook Bosson Saunders's social media account grew 53.4% in 3 months' time during the social campaign period.
The campaign covers multiple APAC countries including Hong Kong, Singapore, Australia, Indonesia, and the Philippines where audiences have different knowledge and demand for ergonomics products, as well as different online behaviour and interests. Educational content helps raise awareness about workplace wellness topics. The target audience are users who are interested in ergonomics topics and professional profiles related to interior design and office furniture. Conversion goals include whitepaper downloads and email subscriptions.
Start small to learn about search behaviour across different markets:
As ergonomics related topics are new to some Asia markets, we implemented SEM to test customer response of these markets. Results show that, in Hong Kong, Singapore and Australia, users have a high tendency to search directly for ergonomic products, reflecting that audience tend to have more awareness on workplace wellness topics. Alternatively, in Indonesia and Philippines, there are much more searches directed towards ergonomic issues such as neck pain or other health related problems. The differences in search behaviour indicates that Hong Kong, Singapore and Australia are markets that are more ready to buy since they already have a strong awareness on what ergonomic products are; meanwhile, Indonesia and Philippines behaviour reveals that audience require more education on what ergonomic solutions are.
Tailored use of messaging and channels based on the search behaviour:
Based on search demand and behaviour data generated from SEM, our team worked out a strategic approach to deliver the right content for each audience segments.
1. Capturing Interest with Targeted Messaging on GDN:
Considering the above learnings, our team decided to market Hong Kong, Singapore and Australia with direct messaging to generate consideration and capture buyer intent at lower part of the marketing funnel. We utilized GDN's precise targeting options to deliver product-related ad content to specific target segments.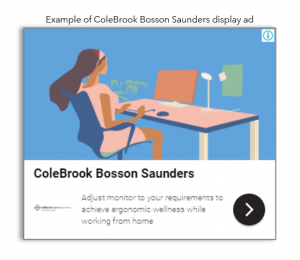 2. Generate awareness and interest with Social Media:
Whereas for Indonesia and the Philippines, based on the search behaviour learnt, we decided to tap into the markets with educational content. We ran advertising campaigns on social media channels such as Facebook and Instagram as they offer the flexibility to display educational content in a soft selling approach.
We also leveraged Facebook and Instagram's extensive user base and targeting options to reach audience segments who are interested in wellness and computer gaming.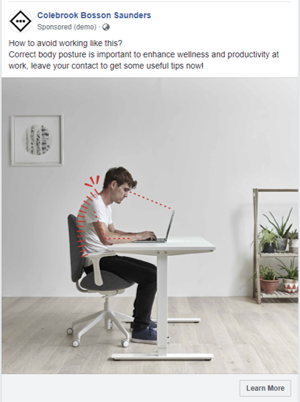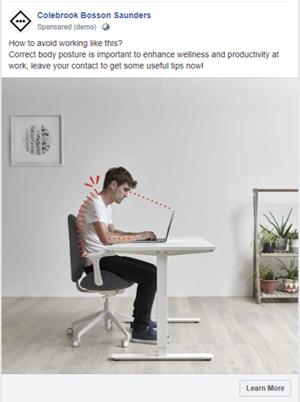 We are happy with Aloha being responsive and pro-active on communication and campaign suggestion.
Colebrook Bosson Saunders